Your Monthly Health Interests – August 2023 Edition – Horton Chiropractic
Horton Chiropractic 
Achieve Your Fitness Goals and Enhance Your Wellness with Horton Chiropractic
Horton Chiropractic today unveils a variety of clever ways to effortlessly achieve your daily step goals, make your work environment healthier, and fight the common afternoon slump.
Walking has numerous health benefits and Horton Chiropractic is eager to share creative methods to integrate more steps into your daily routine. From standing up during television commercials, parking farther away, to dancing while doing house chores, these simple activities can help you reach your goal of 10,000 steps a day in an enjoyable and satisfying way.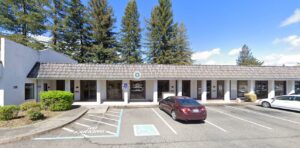 Additionally, Horton Chiropractic is bringing to light the immense health benefits of indoor plants. They not only enhance the aesthetics of your home or workspace but also purify the air and reduce stress. Incorporating greenery into your indoor spaces creates a calming environment that promotes wellness and reduces stress.
Are you dealing with the notorious afternoon slump? Horton Chiropractic provides natural ways to boost your energy and productivity without resorting to caffeine. Short breaks, hydration, and a change of environment can have a significant impact on your mood and focus.
"We are committed to promoting holistic health and wellbeing," said a spokesperson for Horton Chiropractic. "These easy-to-implement tips are designed to help our community lead healthier and more productive lives."
Get active and start making these simple changes in your lifestyle today
We invite you to explore our website
Horton Chiropractic
  to learn more about wellness strategies and services.
Discover how the simple changes you make today can lead to substantial improvements in your overall health and productivity.
Start your journey towards a healthier, happier you with Horton Chiropractic now!
About Horton Chiropractic:
Horton Chiropractic is dedicated to providing personalized healthcare services designed to promote optimal wellness and productivity. With our focus on chiropractic care, nutritional counseling, and lifestyle advice, we help our clients achieve their health goals and enhance their quality of life.