LA Clippers' Paul George frustrated by non-calls, wants NBA to review tape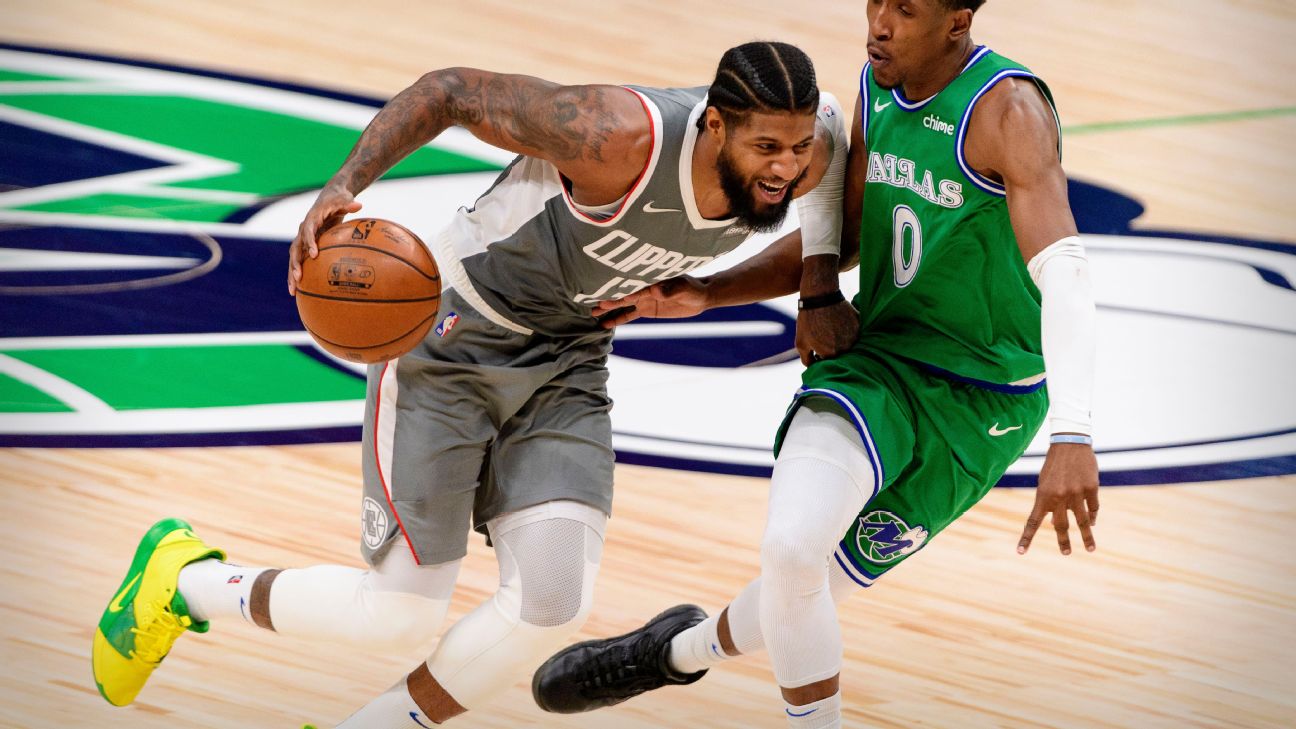 LA Clippers' Paul George frustrated by non-calls, wants NBA to review tape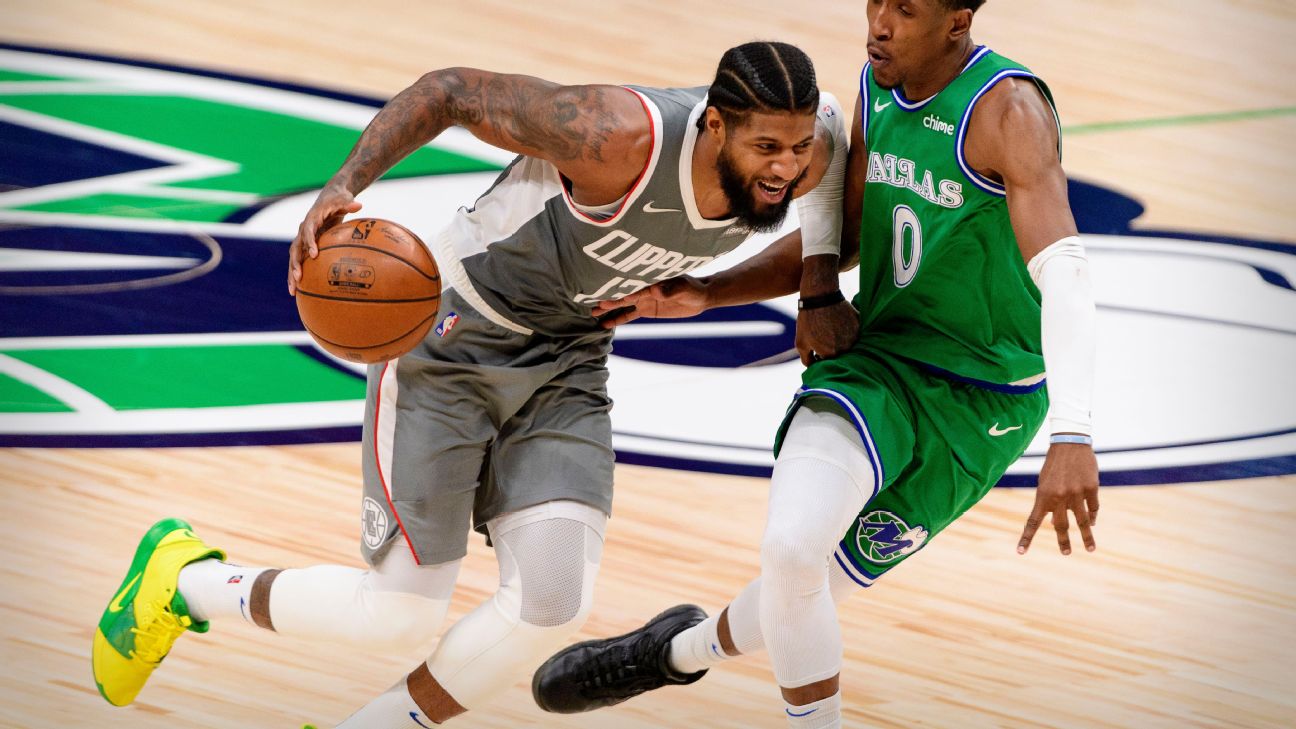 LA Clippers All-Star Paul George, whose frustration has been building this season over not getting foul calls despite drawing contact in the paint, said the NBA has to look into the lack of calls for the Clippers on Wednesday night at the Dallas Mavericks.
George said he felt the Clippers physically attacked the rim, only to go to the line 11 times in a 105-89 loss at American Airlines Arena. He said he wants the Clippers to send in video for the league to study.
"We're putting a lot of pressure at the rim," George said after the loss. "It's insane that we're not getting these calls. But it is what it is. It's nothing new to me. Hopefully, we'll send a bunch of clips in. League's gotta take a look at this."
When asked to characterize his discussions with officials following non-calls against the Clippers, George said, "Just a bunch of lies."
"Can't go too much further than that — it's a bunch of lies," George said. "They know what's going on."
The Clippers' lack of trips to the line were not to blame for Wednesday's loss. Their 9-of-32 shooting from 3-point range and Luka Doncic's 42 points and nine assists for Dallas helped decide the game.
But the lack of favorable calls has been a subject of frustration for the Clippers (26-16) this season. George has drawn contact during games on drives into the paint but has vented about not getting his share of whistles.
George has admitted, though, that this has been a trend throughout his career. He entered Wednesday averaging 4.0 free throw attempts this season after taking an average of 4.5 foul shots per game last season. Those figures represent a significant drop from the career-high 7.0 free throw attempts he averaged in 2018-19.
Kawhi Leonard was asked what the Clippers can do differently after attacking the paint and coming away with few calls.
He referred to a specific play during Wednesday's game and said of the officials, "They looked at my missed dunk for 30 minutes, it seemed like. Everybody [saw] him hit my hands, so I don't know."
Leonard went 1-of-4 from the free throw line against the Mavericks (21-18).
"Once we get there, gotta knock it down," he said. "We were 6-for-11 tonight, and I'll take the lead on that one, being my fault. We just got to keep going, keep pushing, don't worry about it, just play stronger and make those layups and floaters that we're trying to get to."
"Just make every shot you shoot,"Leonard added. "That's all we can do."
According to Second Spectrum, the Clippers average 6.6 shots per game in the paint that lead to a foul. That is the fourth fewest in the NBA this season, behind only thePortland Trail Blazers, Denver Nuggets and Phoenix Suns.
While the Mavericks went to the line only one more time than the Clippers, they made 10-of-12 from the stripe. The Clippers went 6-of-11 at the line but received four foul calls on shots in the paint in Dallas, tied for fifth fewest for the Clips in a game this season, according to Second Spectrum.
"I mean, our job is to be aggressive, attack," George said. "We can't do much more than that, right? If they not gonna call it, they not gonna call it. And that's the suck part about it, because we're not flopping players. We're not players that's like throwing our bodies into other players."
Of the 27 players selected as an All-Star this season, George has the ninth-highest percentage of fouls called on shots in the paint. Leonard has the 14th-highest percentage out of the 27 players, according to research by ESPN Stats & Information.
Earlier this season, George said he thought flopping was "bad for basketball." But he also credited players who excel at it because of their ability to get calls, and he referred to them as "offensive geniuses."
"We play physical, no different than any other player in this league, you know?" George said. "There's nothing more that we can do. We're attacking, we're putting pressure at the rim, again. There's nothing that I feel — unless we just start diving and playing a flopping game — there's really nothing much that we can do."