Windsor, CA Comfort Food Restaurant: Burgers & Sandwiches, All-Day Breakfast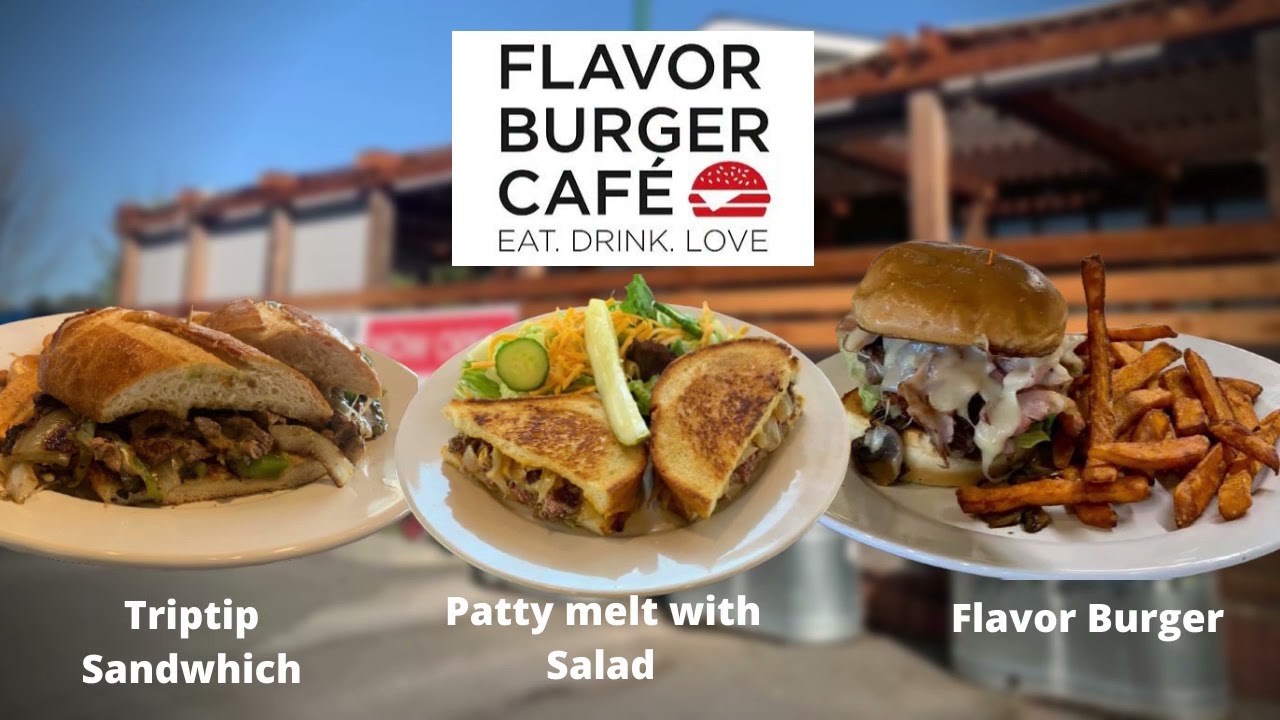 Enjoy hearty American homestyle food all day at Flavor Burger Café  in Windsor, CA. They now have generous summer opening hours and a menu full of burgers, salads, sandwiches and much more.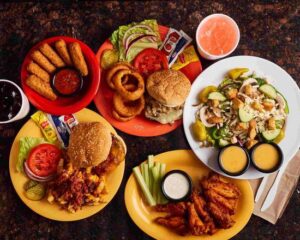 Hey there, fellow food enthusiasts! I have some yummy news for those of you seeking a culinary adventure or simply craving homestyle American comfort food. This is about a charming restaurant known as the Flavor Burger Café, nestled in the heart of Sonoma County, that's sure to take your taste buds on a deliciously unforgettable journey.
Flavor Burger Café prides itself on offering a menu that would make even the most seasoned foodie drool. Picture this: succulent burgers, fluffy omelets, loaded sandwiches, and creamy milkshakes served throughout the day. Savor your meal in the cozy indoor ambiance, soak up some sunshine on their spacious dog-friendly patio, or grab your feast to go with their convenient take-out or curbside pick-up options.
To learn more about this place, visit their website at: https://www.flavorburgercafe.com/
Flavor Burger Café has fine-tuned its opening hours, keeping pace with the vivacious summer spirit. Now, you can curb your breakfast, lunch, or dinner cravings anytime from 7 AM-9 PM Monday through Saturday and between 7 AM-3 PM on Sundays. But wait, there's more! Wine O'clock starts at 4-6 PM with their Happy Hour, setting the perfect mood for winding down after a busy day. Kick back and sip some wine, beer, or mimosas at special prices during these hours.
For those who appreciate quality in every bite, you'll be thrilled to know that Flavor Burger Café doesn't compromise on freshness. All their dishes are cooked to order, guaranteeing maximum flavor. The burgers stand out, made from in-house ground, grass-fed beef. Add to this their homemade hash browns, country potatoes, and salsas, and you're in for a real treat.
Exploring the menu further unveils some delightful surprises. For a little Mexican twist, try the Mexican Omelette with diced cactus. Cheese lovers won't resist the Smurf Burger layered with blue cheese. And the Chorizo Burger, with its ground beef mingling with chorizo, is nothing short of a flavor explosion.
Getting hungry? See the whole menu at: https://www.flavorburgercafe.com/menu
Catering to varied dietary preferences, Flavor Burger Café also offers scrumptious vegetarian options. The veggie burger served with Dijon mayo and avocado, the Garden Scramble, and Chilaquiles are all fantastic choices. Plus, numerous breakfast meals and appetizers on their menu are also vegetarian-friendly.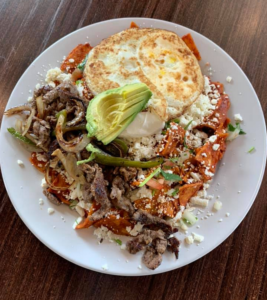 To order a drizzling meal, check out their website at: https://www.orderflavorburgercafe.com/
The man behind this all of this delight is Ciriaco Gutierrez. With 26 years of restaurant industry experience, he opened this haven of comfort food in 2020 and has since welcomed guests from all over, including Healdsburg, Forestville, and Geyserville.
Taking a cue from a happy customer: "The roast beef melt (special) was tender and flavorful. The seasoned wedge fries were crispy and plentiful. The onion rings were very tasty and crunchy, and the BBQ burger was juicy and cooked to a perfect medium. Richard gave wonderful, attentive service. We will definitely be back!"
Don't feel like going out today? Order home delivery at: https://www.doordash.com/store/flavor-burger-cafe-windsor-1104225/