Tokyo Olympics while you were sleeping: Katie Ledecky finishes Games strong; Simone Biles out of two events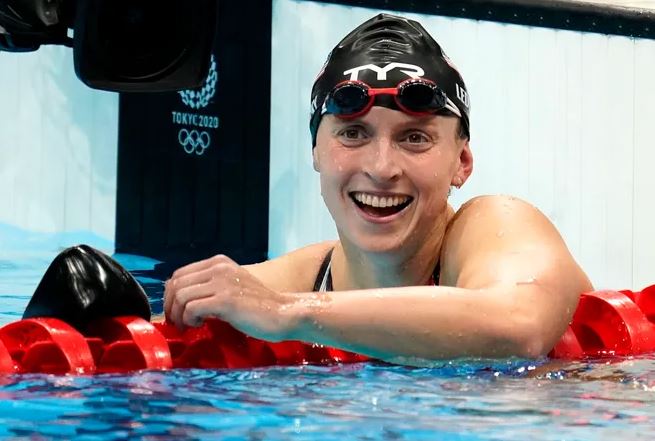 Katie Ledecky ended her Tokyo Olympics with a flourish.
The American swimming star cruised to a third consecutive Olympic gold in the women's 800-meter freestyle Saturday. It marked her final race of the Tokyo Olympics and sends the most decorated female swimmer of all time home from these Games with two gold medals (she also won the 1,500-meter freestyle) and silvers in the women's 4×200-meter freestyle relay and the women's 400 freestyle.
"I really just wanted to end on a really good note," Ledecky said. "I just knew it would linger with me if I ended on a bad note. I tried to use that as motivation to finish on the best note possible."
Adding to Team USA's medal haul was Caeleb Dressel, who set a new world record in the men's 100 butterfly to secure his third gold of these Games.
Here are some of the other notable things you missed Saturday in Tokyo while you were sleeping:
Source: usatoday.com/story/sports/olympics/2021/07/31/olympics-saturday-update-katie-ledecky-simone-biles-novak-djokovic/5439417001/